Saliva collection is very simple Just spit saliva gently, and you can get samples.
1. More convenient: the sample is stable and stored at room temperature for several years, which is convenient for transportation;
2. More efficient: it is easy to purify automatically, and can get more DNA; with better quality;
3.Safer: Non-invasive collection of samples reduces the chance of infection.
Saliva collector process:
1.Do not eat, drink, smoke or chew gum for 30 minutes before taking saliva samples.
2.Do not tear off the plastic film on the funnel cover. Before spitting, relax your cheeks and gently knead for 30 seconds to produce saliva.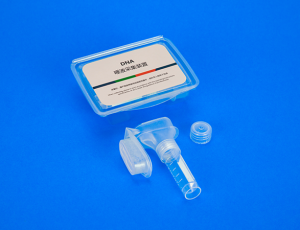 Shenzhen Medico Technology Co.,Ltd is a professional company which focusing on producing disposable saliva collector and some other medical device products,if you have the demand of these,please move to http://www.medical-swab.com to get more information or contact us.